2019 Leukemia Cup Regatta
Twenty-three Harbor 20s registered for the 27th Annual Leukemia Cup Regatta and 20 boats started! Not only did Fleet 5 have the most one-design boats racing, Team Harbor 20 raised the most money for this important cause with almost $33,000 raised to date! The fundraising leader for the event was Fleet 5's John Heintz who has raised over $23,000! Check out pictures of the after race party here.
Check out Capital Gazette article here.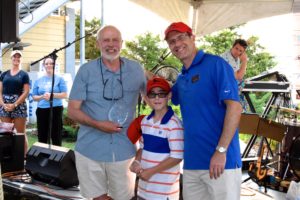 2019 Spring Social
Thank you to Howard and Pat Brooks who hosted our Spring Social on Saturday, May 4, at their home on Ridout Creek.
The theme was "The Roaring 20s" and the judge had a great time awarding prizes for best individual attire and also ship decorations.
Check out pictures of the social. here.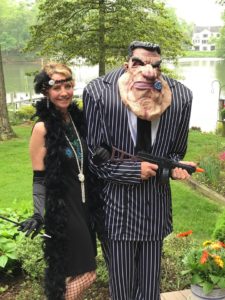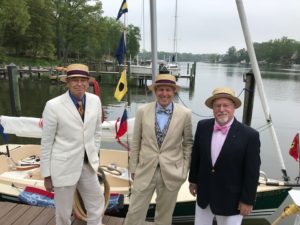 2018 Annual Meeting and 2017 Awards Presentation
Fleet 5 held its Annual Meeting on January 20, 2018 and presented the awards for 2017.
Check them out here.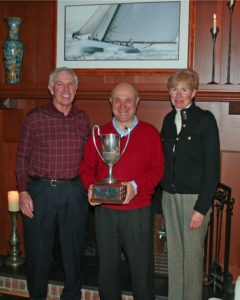 2017 Fantasy Sail Pictures
Over 100 of the top Leukemia Cup Regatta fundraisers from around the country and their guests came to Annapolis on October 27-29 to participate in the annual "Fantasy Sail with Gary Jobson" experience featuring a Harbor 20 regatta organized by the Annapolis Yacht Club. See some pictures here.
Pictures taken by Ruth Emblin from the spectator boat here.
Movie compilation by Torin Knor of action on the water here.
Click here for an inspirational message from Gary.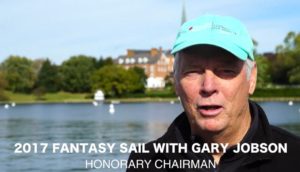 Visit Our YouTube Channel for Fleet 5 Videos
Videos of Fleet 5 social events and recent videos from the East-West Challenge. Click here to go to the Fleet 5 YouTube channel.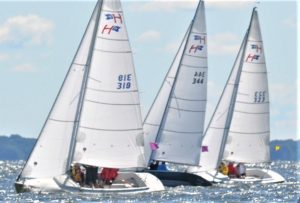 2017 C.R.A.B. BB&G Regatta
Fleet 5 had 14 boats race in the Regatta on August 19  taking the participation trophy for the 4th straight year! Pictures from the 2017 C.R.A.B. Regatta can be found here.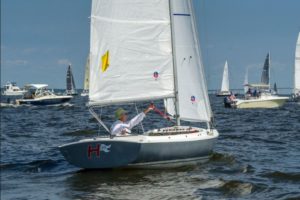 2017 Leukemia Cup Regatta Weekend
While we did not have any pictures taken on the water, Fleet 5 is well represented at the Friday Auction and the Saturday Rock the Dock Parties.  Pictures can be found here.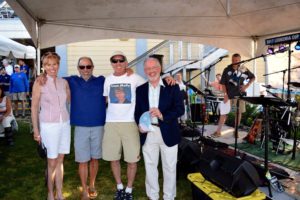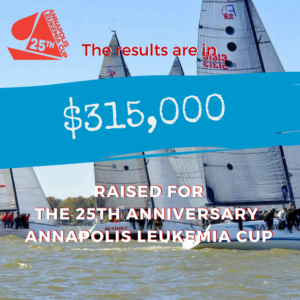 June 10, 2017 Social Sail - Beach Boys
Pictures from the Beach Boys, California Dreaming Social Sail on June 10 can be found here.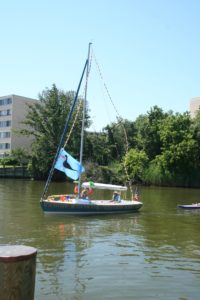 2017 Frostbite Awards
Pictures from the awards ceremony for the 2016-2017 Frostbite Series races can be found here.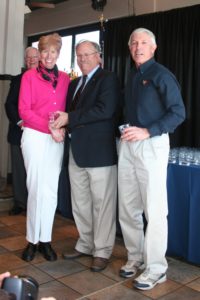 Leukemia Cup Fundraising
Pictures from various Leukemia Cup fundraising and award events where Fleet 5 was recognized can be found here.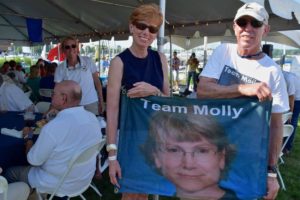 March 2017 Governor's Reception
Pictures from Governor's Reception and Dinner to kick off the 25th Anniversary of the Leukemia Cup can be found here.
Selection of pictures of Fleet 5's Harbor 20s in action in 2015 and 2016 appears below.