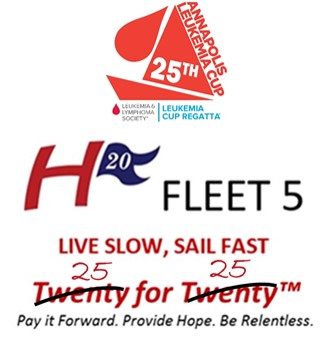 Leukemia Cup Regatta
The Annapolis Leukemia Cup Regatta is the signature charity event for Fleet 5.  Over the past three years, we have raised almost $100,000 through our participation in this event.  June 3, 2017 marked the 25th Anniversary of the Leukemia Cup Regatta and Fleet 5 exceeded our commitment to have 25 boats racing and to raise more than $25,000. Pay it Forward. Provide Hope. Be Relentless.  Learn more about the Leukemia Cup. See pictures of Fleet 5 participating in and being recognized at Leukemia Cup fundraising events.
C.R.A.B. Regatta
The 10th Annual Boatyard Regatta to benefit C.R.A.B. (Chesapeake Region Accessible Boating – a non-profit organization dedicated to making sailing available for people with disabilities) took place on August 19, 2017. Fleet 5 has had the honor of having the most boats registered in the regatta over the past three years and added our name a fourth straight time in 2017 to the perpetual trophy plaque that hangs in Dick Franyo's Boatyard Bar and Grill. See pictures here.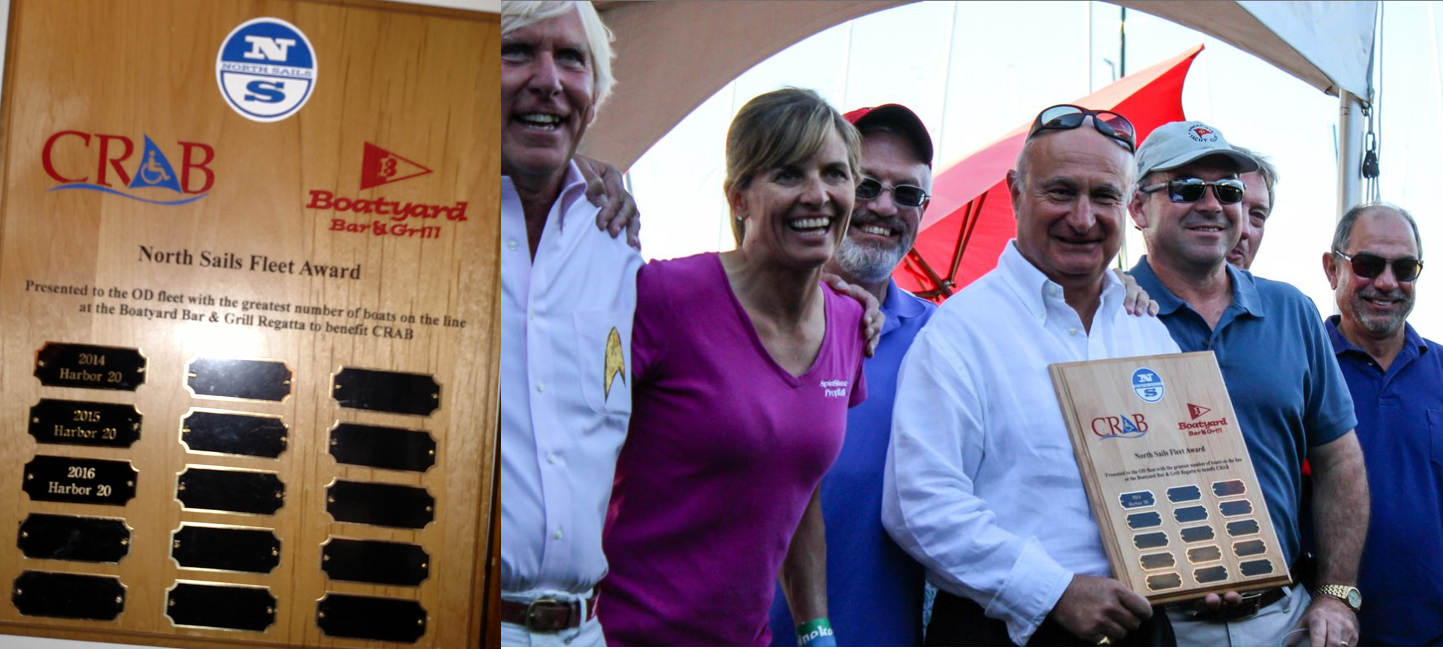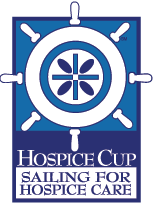 Hospice Cup
Hospice Cup is a charity sailing regatta, raising funds for hospice programs throughout Maryland, Washington DC and Northern Virginia. Fleet 5 has been a leading participant in the Hospice Cup for the past three years. The 2017 Hospice Cup took place on September 16 under the sponsorship of the Sailing Club of the Chesapeake. Fleet 5 had 12 Harbor 20s on the line for this very important charity event.